An intimate evening with STANLEY JORDAN
A special solo concert
There are no longer any performances available for this show.
Castle Theater
Due to air conditioning issues in the McCoy Studio Theater, this concert will now take place in Castle Theater. Tickets will indicate McCoy Studio Theater as the venue, but all patrons will be seated in comparable locations in Castle Theater. There is no need for ticket exchanges for those who have already purchased tickets.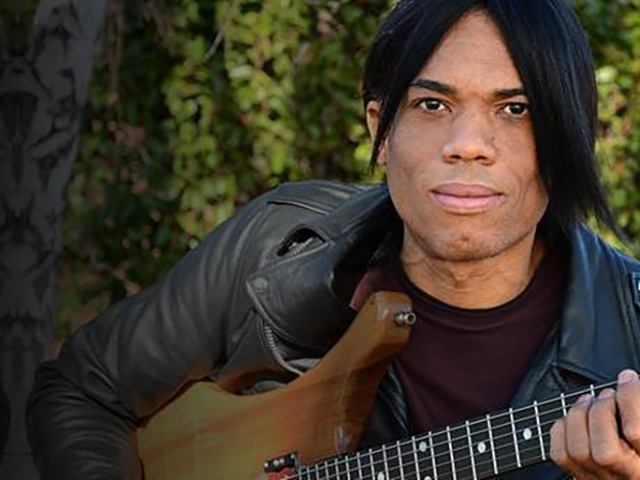 In a career that took flight in 1985 with commercial and critical acclaim, guitar virtuoso
Stanley Jordan
has consistently displayed a chameleonic musical persona of openness, imagination, versatility and maverick daring. Be it bold reinventions of classical masterpieces or soulful explorations through pop-rock hits, to blazing straight ahead jazz forays and ultramodern improvisational works—solo or with a group—Jordan can always be counted on to take listeners on breathless journeys into the unexpected.
Key to Jordan's fast-track acclaim was his mastery of a special technique on the guitar's fretboard. Instead of conventional strumming and picking, Jordan's innovative "touch technique" is an advanced form of two-handed tapping. While a handful of other players were using similar techniques, Stanley's fluid, multi-layered textures and sheer virtuosity raised the bar for excellence. But his technique, though impressive, is always a means to a musical end. His music is imbued with a warmth and sensitivity that has captured the imagination of listeners worldwide. A classically trained pianist before playing guitar, Jordan wanted greater freedom in voicing chords on his guitar, so he applied piano principles to do so. Jordan's touch technique allows the guitarist to play melody and chords simultaneously with an unprecedented level of independence. It also allows Jordan to play simultaneously on two different guitars, or even on guitar and piano.
Jordan has received four Grammy nominations. His album
Friends
was nominated for an NAACP Image Award.
Los Angeles Times
jazz critic Leonard Feather wrote, "Genius is a word often tossed around in musical circles, but it has been rightfully applied to Stanley Jordan."
Food and beverages will be available for purchase from 5:30 - 7:30 pm in the Yokouchi Pavilion. See full menu
HERE.
---