SMASH MOUTH
There are no longer any performances available for this show.
Castle Theater
WITH A DANCE FLOOR FOR ALL ORCHESTRA LEVEL PATRONS



OPENING THE SHOW IS JOHN CRUZ

The Grammy-nominated, multi-platinum legends band Smash Mouth was formed in 1994 in San Jose, CA. Their initial hit song was in 1997 with the '50s-influenced Walkin' on the Sun. The group was led by vocalist Steve Harwell, drummer Kevin Coleman, guitarist Greg Camp and bassist Paul DeLisle. The quartet recorded two demos, and got the songs into rotation on a local radio station. After playing a summer festival with No Doubt and Beck, Smash Mouth decided to record an album. After finishing Fush Yu Mang, the group were signed by Interscope, which released Walkin' on the Sun as the first single. It became a number one modern rock hit and pushed the album into the Top 40.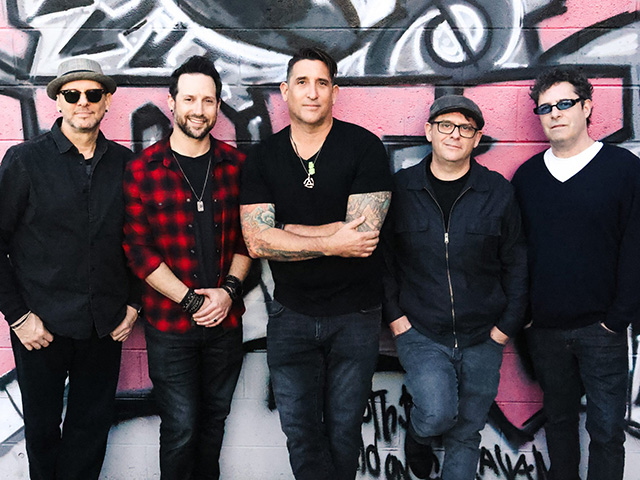 The band's follow-up album,
Astro Lounge
, was released in 1999, generating three top-ten hits,
All Star, Then the Morning Comes
, and
Can't Get Enough Of You Baby
. The group also contributed numerous tracks to films, most notably their cover of the Monkees'
I'm a Believer
to the soundtrack of 2001's hit movie
Shrek
, and many of these then appeared on the August 2005 Smash Mouth hits collection
All Star Smash Hits
. Smash Mouth's fifth studio album,
Summer Girl
, was released in 2006 followed in 2012 with their sixth album,
Magic
.
2022 has welcomed a re-energized Smash Mouth with the introduction of their new front man Zach Goode. The New York City-born, Los Angeles-based Goode boasts an impressive, list of stage credits as both actor and singer. His beautifully rough & tumble, yet pitch-perfect and rangy vocal style instantly provided a solid match for Smash Mouth's beachy brand of high energy Alt-pop.
Arrive early and enjoy live music by Arlie Asiu along with food and beverages will be available for purchase. Service begins at 5:30 pm. See full menu HERE.
---