A NIGHT OF COMEDY WITH PAULY SHORE
with opening guests Chino LaForge & Ted Anderson
There are no longer any performances available for this show.
McCoy Studio Theater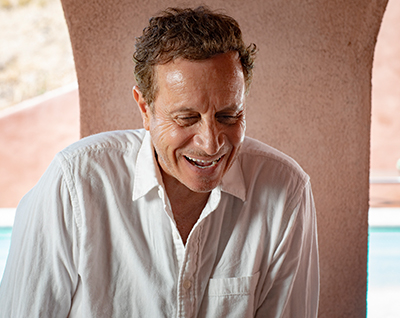 Wildly goofy stand-up comedian
Pauly Shore
shot to fame as an MTV VJ in the '90s. He later moved his "weasel" persona (best known for the phrase "hey bud-dy!") into feature films, including
Jury Duty
,
In the Army Now
,
Bio-Dome
,
Encino Man
,
Son In Law
, and
A Goofy Movie
.
Pauly went on to produce and star in several of his own projects, including
Pauly Shore is Dead
, as well as the comedy specials
Vegas is My Oyster
, starring Tom Green, Charlene Yi, Bobby Lee, and
Pauly-Tics
, starring Herman Cain and Larry King.
Born to a comedy family — his dad is comedian Sammy Shore, and his mom Mitzi runs Los Angeles' legendary Comedy Store.
Shore has headlined stand-up venues around the world. When not touring, he keeps busy with multiple projects, including a TV pilot, various collaborations with Funny or Die and a bi-weekly video podcast called
Pauly Shore's Random Rants
.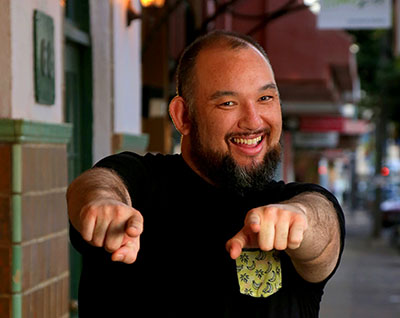 Maui's own
Chino LaForge
is a fan favorite for his endless Aloha, dynamo drive, support of local comics, production of quality national shows, his array of material, and irresistible stage presence.
Chino has earned "Maui's Best Comic" nods several times, shined on nearly every Hawai'i stage, produced countless events, and enjoyed time as a local radio and TV show personality.
Now at 36, and with 15 years of stand up under his belt, anything's possible for this hungry humorist.
He's currently filming a new TV show and cast in a supporting comedic role as a character based in Hawai'i. Stay tuned for more from this beastly talent.
Food and beverages will be available in the McCoy Courtyard for purchase from 5:00 - 7:00 pm. See full menu

HERE.
Show may contain mature subject matter.
---