Starry Night Cinema: "Abominable"
There are no longer any performances available for this show.
Alexander & Baldwin Amphitheater
Gates open at 5:30 pm

Maui Arts & Cultural Center presents another Starry Night Cinema event! Bring a low-back beach chair and/or a blanket and spread out on the lawn for a special screening of the DreamWorks animated feature, "Abominable."
Come early and enjoy preshow entertainment with Loren Tilley & Mike Guzalak and an art activity for the kids prior to the film. You can also purchase food and drinks from local food trucks and enter our prize giveaway! Join us for some FREE FAMILY FUN!
If weather is rainy, the movie will be shown indoors in Castle Theater, on a first-come/first-seated basis.
About the film:
When teenage Yi (Chloe Bennet, Marvel's Agents of S.H.I.E.L.D.) encounters a young Yeti on the roof of her apartment building in Shanghai, she and her mischievous friends, Jin (Tenzing Norgay Trainor) and Peng (Albert Tsai), name him "Everest" and embark on an epic quest to reunite the magical creature with his family at the highest point on Earth. But the trio of friends will have to stay one step ahead of Burnish (Eddie Izzard), a wealthy man intent on capturing a Yeti, and zoologist Dr. Zara (Sarah Paulson) to help Everest get home. [
Release date: 2019. Rated PG. Film is 97 min
.]
Presenting Sponsors: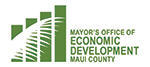 ---